StraightUpSocial News Links for 2/27/2008
Overview of layout changes that are in the works on Facebook profile pages, essentially they're getting cleaned up via separate info tabs.
Notes on Chris Anderson's, editor-in-chief of Wired, recent cover story, "Free! Why $0.00 is the Future of Business."
Microsoft claims that IE 8 will pass the ACID 2 compatibility test and allow web developers to force the browser into "super-standards" mode – enabling the browser to correctly render web pages that adhere to the W3C's standards.
Up Next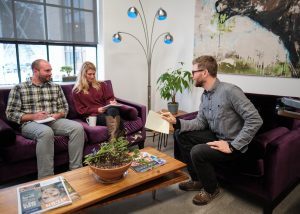 A Gartner CMO survey found that publicly traded companies spend about 11% of total revenue on marketing, and as much as 75% of that marketing budget goes to digital. However, average marketing budget is influenced by industry, audience, cash flow and more. Alas, there's no magic marketing budget based on percentage of revenue or sales. But you...