StraightUpSocial News Links for 2/27/2008
Overview of layout changes that are in the works on Facebook profile pages, essentially they're getting cleaned up via separate info tabs.
Notes on Chris Anderson's, editor-in-chief of Wired, recent cover story, "Free! Why $0.00 is the Future of Business."
Microsoft claims that IE 8 will pass the ACID 2 compatibility test and allow web developers to force the browser into "super-standards" mode – enabling the browser to correctly render web pages that adhere to the W3C's standards.
Up Next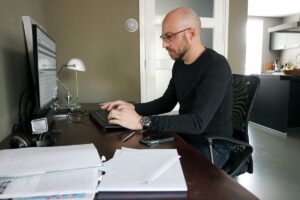 Blogs are an incredible tool for building brand awareness and even driving sales. The best way to get long-term benefits from your business's blog posts is to prioritize SEO and thorough topic planning. Here are the basics and the detailed logistics to know.   The Basics 1. Choose effective topics. Successful content marketing requires creating...