StraightUpSocial News Links for 2/27/2008
Overview of layout changes that are in the works on Facebook profile pages, essentially they're getting cleaned up via separate info tabs.
Notes on Chris Anderson's, editor-in-chief of Wired, recent cover story, "Free! Why $0.00 is the Future of Business."
Microsoft claims that IE 8 will pass the ACID 2 compatibility test and allow web developers to force the browser into "super-standards" mode – enabling the browser to correctly render web pages that adhere to the W3C's standards.
Up Next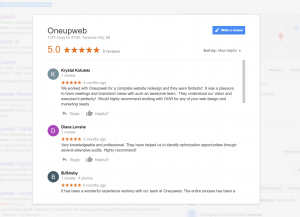 You've seen plenty of websites with a page of cherry-picked five-star reviews. But is that really convincing anyone? Probably not. However, there is a good way to embed Google reviews on your website to beef up your brand's perceived value. Let's get to it … How to Embed Google Reviews on a Website Reviews add...