StraightUpSocial News Links for 2/28/2008
The social networking site for professionals launches a redesign that aims to clear some of the contact info clutter.
Video aggregation network, Magnify.net, raises $1 million in initial round of funding.
NBC moves forward with Pando partnership to distribute TV shows via P2P technology, but the article points out how NBC's walled garden approach to distribution could likely hinder the possibility of the technology going mainstream.
Up Next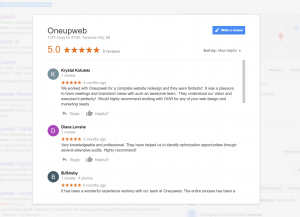 You've seen plenty of websites with a page of cherry-picked five-star reviews. But is that really convincing anyone? Probably not. However, there is a good way to embed Google reviews on your website to beef up your brand's perceived value. Let's get to it … How to Embed Google Reviews on a Website Reviews add...