StraightUpSocial News Links for 4/28/2008
David Chartier reviews Yahoo's recently unveiled plans to merge all of its user services into a massive social network.
Hutch Carpenter looks at the growing popularity of FriendFeed as a primary platform for collecting, viewing and sharing social media based updates.
Justin Smith points out Facebook's moving of the link to a user's News Feed Preferences, which allows users to voice preferred news stories and people, to the bottom of the page.
Up Next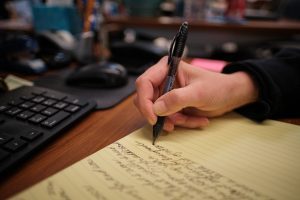 As content creators, we're continuously building content (for our agency and for our clients) to best meet the needs of potential and existing customers. While meeting those needs is important to us, the ultimate goal of content creation is always to drive leads and sales. Gated content is a valuable part of many marketing strategies,...