StraightUpSocial News Links for 1/23/2009
Elisabeth Lewin at Podcasting News shares numbers from Yankee Group that show "consumers are spending 11% more time online than watching TV."
Erick Schonfeld at TechCrunch tells us about YouTube's in-the-works advertising deal with big media companies, giving them a slice of advertising revenues and the option to sell their own ads on YouTube videos.
Sean P. Aune at Mashable passes along a list of various widgets you can use to spice up your Tumblelog (or Tumblr Blog, if you prefer).
Up Next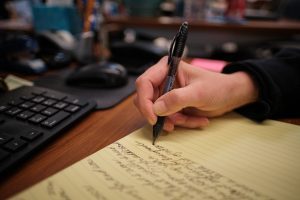 As content creators, we're continuously building content (for our agency and for our clients) to best meet the needs of potential and existing customers. While meeting those needs is important to us, the ultimate goal of content creation is always to drive leads and sales. Gated content is a valuable part of many marketing strategies,...