StraightUpSocial News Links for 1/23/2009
Elisabeth Lewin at Podcasting News shares numbers from Yankee Group that show "consumers are spending 11% more time online than watching TV."
Erick Schonfeld at TechCrunch tells us about YouTube's in-the-works advertising deal with big media companies, giving them a slice of advertising revenues and the option to sell their own ads on YouTube videos.
Sean P. Aune at Mashable passes along a list of various widgets you can use to spice up your Tumblelog (or Tumblr Blog, if you prefer).
Up Next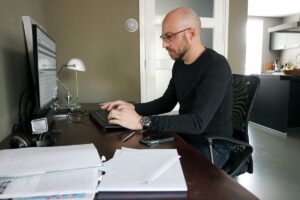 Blogs are an incredible tool for building brand awareness and even driving sales. The best way to get long-term benefits from your business's blog posts is to prioritize SEO and thorough topic planning. Here are the basics and the detailed logistics to know.   The Basics 1. Choose effective topics. Successful content marketing requires creating...