StraightUpSocial News Links for 1/30/2009
Kenneth Corbin at InternetNews takes a closer look at how this year's Super Bowl advertisers are integrating social media with their game time ad campaigns.
Matthew Garrahan at Financial Times tells us how MySpace is making itself more appealing to advertisers, a move that contrasts with the direction Facebook is taking.
Muhammad Saleem, guest authoring at Mashable, uses the recent Hulu backlash as a reminder of the importance to always communicate with our audience.
Up Next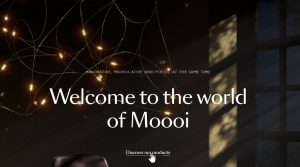 Across the web, animation is a powerful tool that businesses use to create compelling and useful experiences. But adding it to your site and making sure it's effective can be tricky, at best. Let's break it down and discuss the benefits, how we make it happen, and some examples of animation design. Benefits of Web...