StraightUpSocial News Links for 2/6/2009
Marshall Kirkpatrick at ReadWrite Web offers his opinion on why a partnership between Facebook and the OpenID Foundation is a move in the right direction.
Dave Poulson at PoynterOnline discusses the journalistic and civic benefits of Twitter usage during Michigan Governor Jennifer Granholm's recent state of the state speech.
Dawn Kawamoto at CNET News shares results of a survey from ABI Research showing that more people want access to online social networking on their TVs.
Up Next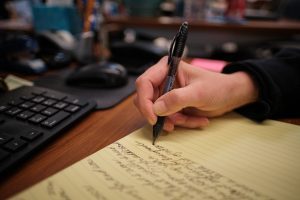 As content creators, we're continuously building content (for our agency and for our clients) to best meet the needs of potential and existing customers. While meeting those needs is important to us, the ultimate goal of content creation is always to drive leads and sales. Gated content is a valuable part of many marketing strategies,...