StraightUpSocial News Links for 4/2/2008
Ofcom, the "independent regulator and competition authority for the UK communications industries," releases results of a recent survey of 5,000 adults and 3,000 children. The survey found that 49% of respondents between eight and 17 have a profile on an online social network.
Employess at social networking site Dogster are no longer allowed to bring laptops, or any other electronic device, to office meetings. Going laptop-less appears to be a trend encouraged by other tech companies, including Google, Yahoo and Apple.
Magnify becomes the first company to build a video widget using YouTube's recently released API set
Up Next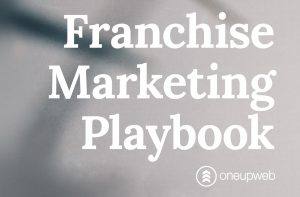 July 15, 2020: We updated the Franchise Marketing Playbook with relevant information for marketing during COVID-19. Get the updated Franchise Marketing Playbook now: Franchise marketing starts at the top. As a franchisor, it's up to you to set the tone for your corporate brand and help franchisees find ways to translate that tone for local...