StraightUpSocial News Links for 2/11/2009
Eric Eldon at VentureBeat discusses Facebook's recently reported $65 million payoff to Tyler and Cameron Winklevoss, who have been hounding Facebook founder Mark Zuckerberg for their share of the social network's success.
Mendel Chuang introduces Google's new Social Web Blog, which was launched, "for anyone interested or involved in helping to make the web more social."
Robin Wauters at TechCrunch shares news of Oodle, a classified ad aggregator, that Facebook has selected to run the social networks classifieds application.
Up Next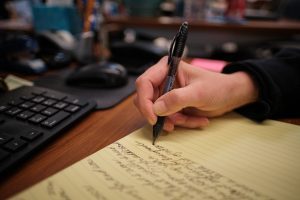 As content creators, we're continuously building content (for our agency and for our clients) to best meet the needs of potential and existing customers. While meeting those needs is important to us, the ultimate goal of content creation is always to drive leads and sales. Gated content is a valuable part of many marketing strategies,...