StraightUpSocial News Links for 2/25/2009
Members of Congress Twitter Through Obama's Big Speech
Peter Hamby at CNN shares with us some of the tweets from members of Congress during last night's presidential address.
Rafe Needleman at CNET News investigates how AOL is working to merge its social properties, including Bebo, AIM, ICQ, SocialThing, Yedda, and Goowy Media.
Michael Learmonth at Advertising Age takes a closer look at the changing demographics of popular social networks, and what it means for marketers.
Up Next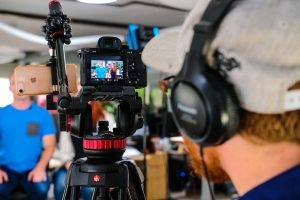 With so many avenues to market your business, determining which will garner the most ROI can be overwhelming. As you're debating where to allocate your marketing spend, do not overlook video marketing. Here are some initial reasons: Video marketing works – plain and simple. Video display ads have been found to earn 480% more clickthroughs...