StraightUpSocial News Links for 3/12/2009
Eric Eldon at VentureBeat tells us how the Facebook redesign affects feeds, ads, profile status updates and more.
Greg Verdino at Social Media Today shares his thoughts on how Twitter compares to Second Life and why, "Nobody will be talking about Twitter next year."
Brad Stone at The New York Times updates us on changes at MySpace Music, which includes features such as "album pages" that are commonplace on other music sharing networks.
Up Next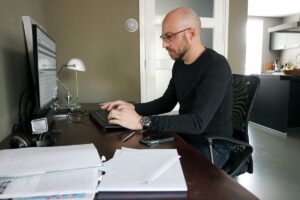 Blogs are an incredible tool for building brand awareness and even driving sales. The best way to get long-term benefits from your business's blog posts is to prioritize SEO and thorough topic planning. Here are the basics and the detailed logistics to know.   The Basics 1. Choose effective topics. Successful content marketing requires creating...