StraightUpSocial News Links for 4/7/2008
Details how two authors, Scott Sigler and Seth Harwood, have used podcasting as a spring-board to traditional publishing deals.
Examines how "the evolution of the 'pay-per-click' economy" is building a modern-day sweatshop of information workers – bloggers who work non-stop in an office that never turns the lights out: the internet.
Why the social networking giant may have a chance at going up against iTunes for a chunk of the online music sales pie – the article also offers some helpful advice for MySpace.
Up Next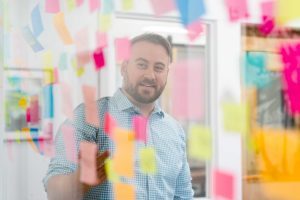 Things are uncertain. We know. Here are eight things you can do today to take control of your marketing and set yourself up for success, no matter what's ahead … Go through your social posts and channels. If there's anything that you've planned or scheduled out that needs a second look or to be shelved,...