StraightUpSocial News Links for 4/01/2009
It's hard to know what to believe today. But Michael Arrington at TechCrunch helps us sort fact from fiction with a growing list of April Fools stories from around the internet.
Om Malik at GigaOm tells us why a URL shortening company, which recently raised millions in funding, could soon replace social news sites such as Digg.
Evan Hessel at Forbes tells us why MySpace is working to add local business ratings tools to its networking environment.
Up Next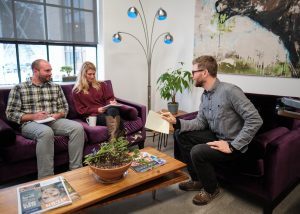 A Gartner CMO survey found that publicly traded companies spend about 11% of total revenue on marketing, and as much as 75% of that marketing budget goes to digital. However, average marketing budget is influenced by industry, audience, cash flow and more. Alas, there's no magic marketing budget based on percentage of revenue or sales. But you...