StraightUpSocial News Links for 4/01/2009
It's hard to know what to believe today. But Michael Arrington at TechCrunch helps us sort fact from fiction with a growing list of April Fools stories from around the internet.
Om Malik at GigaOm tells us why a URL shortening company, which recently raised millions in funding, could soon replace social news sites such as Digg.
Evan Hessel at Forbes tells us why MySpace is working to add local business ratings tools to its networking environment.
Up Next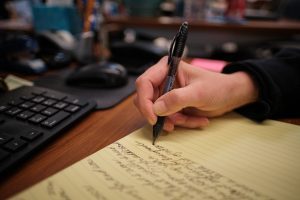 As content creators, we're continuously building content (for our agency and for our clients) to best meet the needs of potential and existing customers. While meeting those needs is important to us, the ultimate goal of content creation is always to drive leads and sales. Gated content is a valuable part of many marketing strategies,...