StraightUpSocial News Links for 4/10/2008
MySpace enters into a partnership with ShineReveille International for international distribution of MySpaceTV produced shows.
Adobe makes its move in the online video space with the launch of the Adobe Media Player – according to the press release, viewers can watch content on and offline, in addition to offering "next-generation offline monetization and branding options."
WorldTV, which allows users to create their own TV channel using online video clips, partners with Qik, a mobile video broadcast service. The partnership will allow WorldTV and Qik users to stream live video to WorldTV.
Up Next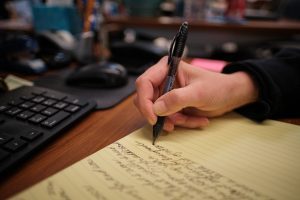 As content creators, we're continuously building content (for our agency and for our clients) to best meet the needs of potential and existing customers. While meeting those needs is important to us, the ultimate goal of content creation is always to drive leads and sales. Gated content is a valuable part of many marketing strategies,...