StraightUpSocial News Links for 4/10/2009
Douglas MacMillan at BusinessWeek recaps an interview with Sheryl Sandberg, Facebook's chief operating officer, who addresses the social network's current revenue and business model.
Marguerite Reardon at CNET News tells us how AT&T used Twitter to communicate with customers after fiber cables were sliced yesterday, cutting off broadband, phone and wireless for thousands of Bay Area residents. But I have to ask: How did those people access Twitter to get AT&T's updates?
Erick Schonfeld at TechCrunch sums up a blunder by the Associated Press after a company official threatened one of its own affiliates for embedding videos from the A.P.'s YouTube channel, which offers (believe it or not!) embeddable videos.
Up Next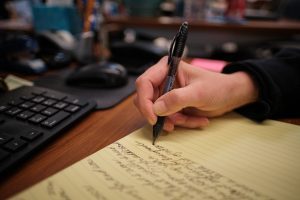 As content creators, we're continuously building content (for our agency and for our clients) to best meet the needs of potential and existing customers. While meeting those needs is important to us, the ultimate goal of content creation is always to drive leads and sales. Gated content is a valuable part of many marketing strategies,...