StraightUpSocial News Links for 4/15/2009
Jennifer Van Grove at Mashable explains exactly how the U.S. State Department is getting its feet wet with social networking.
Sarah Perez at ReadWriteWeb offers her two cents on two recent studies that paint a grim picture of social media sites Facebook and Twitter.
Eric Eldon at VentureBeat explores the rising usage of OpenID, including examples of niche sites using the open login system.
Up Next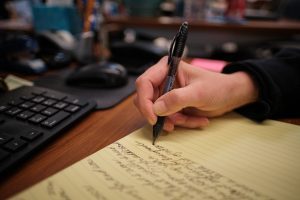 As content creators, we're continuously building content (for our agency and for our clients) to best meet the needs of potential and existing customers. While meeting those needs is important to us, the ultimate goal of content creation is always to drive leads and sales. Gated content is a valuable part of many marketing strategies,...