StraightUpSocial News Links for 4/17/2009
JR Raphael at PC World shares some theories on a big announcement supposedly coming from Twitter's founders today.
MG Siegler at TechCrunch chronicles actor Ashton Kutcher's achievement of having the first Twitter account with a million followers.
Let's jump off the Twitter train with news of another million mark milestone: Jennifer Van Grove at Mashable informs us that Ning, which allows users to create their own social network, has reached 1,000,000 Ning networks.
Up Next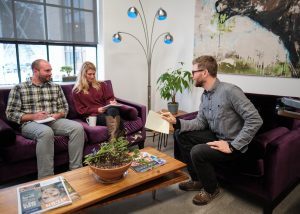 A Gartner CMO survey found that publicly traded companies spend about 11% of total revenue on marketing, and as much as 75% of that marketing budget goes to digital. However, average marketing budget is influenced by industry, audience, cash flow and more. Alas, there's no magic marketing budget based on percentage of revenue or sales. But you...