StraightUpSocial News Links for 4/22/2009
In celebration of Earth Day, Elsa Wenzel at Mashable helps us find the best social media tools for reducing your impact on our planet.
Nick O'Neill at AllFacebook clues us in to Google's move to compete with Facebook by including Google profiles in its "most coveted real-estate" – Google search results.
MG Siegler at TechCrunch tells us about Apple's upcoming milestone of reaching one billion apps served, and shows us how Apple is predicting the exact time that billionth app will leave the App Store.
Up Next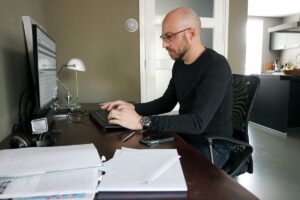 Blogs are an incredible tool for building brand awareness and even driving sales. The best way to get long-term benefits from your business's blog posts is to prioritize SEO and thorough topic planning. Here are the basics and the detailed logistics to know.   The Basics 1. Choose effective topics. Successful content marketing requires creating...