StraightUpSocial News Links for 7/15/2009
Adam Ostrow at Mashable takes a closer look at Microsoft's newly released integration between its Bing search engine and Twitter.
MG Siegler at TechCrunch reviews the new look and functionality of live video streaming site Justin.tv, which "makes it much more obvious how to get recording right away."
Justin Smith at Inside Facebook points out three new features for targeting Facebook ads: Connection Targeting, Multiple Country Targeting, and Birthday Targeting.
Up Next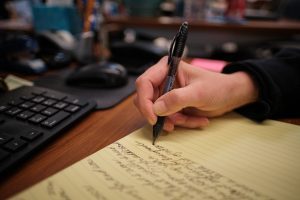 As content creators, we're continuously building content (for our agency and for our clients) to best meet the needs of potential and existing customers. While meeting those needs is important to us, the ultimate goal of content creation is always to drive leads and sales. Gated content is a valuable part of many marketing strategies,...