StraightUpSocial News Links for 7/20/2009
Ben Parr at Mashable, with help from YouTube, pays tribute to the Apollo 11 moon mission, which happened 40 years ago today.
Danny Sullivan at Search Engine Land takes a closer look at the click-through data from a link posted to Twitter, as reported by Google Analytics and Bit.ly.
Alex Iskold at ReadWriteWeb offers insights on a successful formula for utilizing social networks for personal search.
Up Next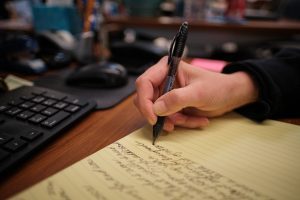 As content creators, we're continuously building content (for our agency and for our clients) to best meet the needs of potential and existing customers. While meeting those needs is important to us, the ultimate goal of content creation is always to drive leads and sales. Gated content is a valuable part of many marketing strategies,...