StraightUpSocial News Links for 5/05/2008
Eric Eldon sums up the rumors of a possible buy-out of the business social network.
Quommunication releases a WordPress theme designed for video-heavy blogs, with a minimum license fee of $95.
Mark Hendrickson shares the details of a new version of Lycos Cinema, which includes an XMPP chat client that lets people have a conversation about the programs they are watching.
Up Next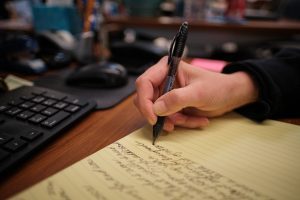 As content creators, we're continuously building content (for our agency and for our clients) to best meet the needs of potential and existing customers. While meeting those needs is important to us, the ultimate goal of content creation is always to drive leads and sales. Gated content is a valuable part of many marketing strategies,...