StraightUpSocial News Links for 3/3/2008
LinkedIn makes the French Connection via Apec, France's second most popular online job listing service.
A lesson in real, unfiltered corporate blogging comes from an unlikely source: Wal-Mart employees posting to a company-created blog.
Enterprise-only social network provider Mzinga has acquired Propsero, an enterprise social network builder that focuses on the consumer side of networking.
Up Next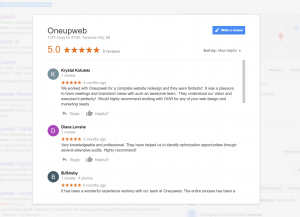 You've seen plenty of websites with a page of cherry-picked five-star reviews. But is that really convincing anyone? Probably not. However, there is a good way to embed Google reviews on your website to beef up your brand's perceived value. Let's get to it … How to Embed Google Reviews on a Website Reviews add...