StraightUpSocial News Links for 5/09/2008
Adam Ostrow at Mashable covers MySpace's Data Availability announcement, which will allow MySpace users to share their profile data across all sites that are partners in the project, including Yahoo, eBay, Photobucket and Twitter.
Nick O'Neill at SocialTimes sums up the pros and cons of the Myspace data availability announcement and what it means for Facebook.
Experiencing information overload? Philipp Lenssen at Google Blogoscoped shares responses from a variety of people on how to best handle the constant stream of online info.
Up Next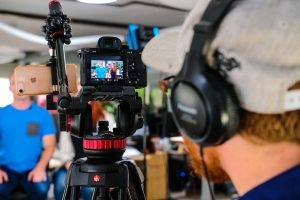 With so many avenues to market your business, determining which will garner the most ROI can be overwhelming. As you're debating where to allocate your marketing spend, do not overlook video marketing. Here are some initial reasons: Video marketing works – plain and simple. Video display ads have been found to earn 480% more clickthroughs...