StraightUpSocial News Links for 5/12/2008
Kristen Nicole from Mashable reviews the relaunch of Desktop Nexus as a community site, and in the process examines the growing trend of launching a social network just to do so.
Dave Nelsen at TalkShoe lists 4 big benefits of audio content over text and video.
T.Young at VideoEgg weighs in on the current struggle to assign value to social media and other online initiatives as ad vehicles.
Up Next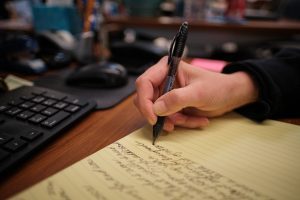 As content creators, we're continuously building content (for our agency and for our clients) to best meet the needs of potential and existing customers. While meeting those needs is important to us, the ultimate goal of content creation is always to drive leads and sales. Gated content is a valuable part of many marketing strategies,...