StraightUpSocial News Links for 5/19/2008
Martyn Williams at IDG News Service reports that Facebook CEO Mark Zuckerberg is calling for talks with Google to allow Facebook users to access Google Friend Connect. Last week Facebook blocked the Google service, citing privacy issues.
Anthony LaFauce at SocialTimes weighs in on how to configure the correct social media plan based on project specifics and the acknowledgement that resources are limited.
Podcasting News has details on the update to YouTube Insight, which includes viewer info broken down by age group and geographic area, combined total views on all uploaded videos, and video lifecycle stats.
Up Next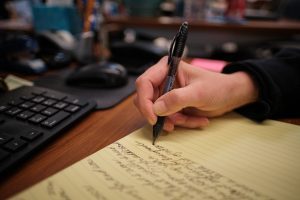 As content creators, we're continuously building content (for our agency and for our clients) to best meet the needs of potential and existing customers. While meeting those needs is important to us, the ultimate goal of content creation is always to drive leads and sales. Gated content is a valuable part of many marketing strategies,...