StraightUpSocial News Links for 5/21/2008
Dan Farber at CNet gives us the skinny on Techmeme, everyone's favorite tech news site/aggregator, and its launch yesterday of Techmeme Search.
Jason Kincaid at TechCrunch has the details on RedLasso, a new service designed to let bloggers extract their own video clips from broadcast media (but legal issues are already coming into play).
Mark 'Rizzn' Hopkins at Mashable clues us in on the military's recent loosening of the reins on blogging by military personnel.
Up Next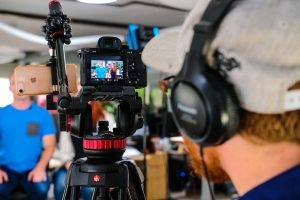 With so many avenues to market your business, determining which will garner the most ROI can be overwhelming. As you're debating where to allocate your marketing spend, do not overlook video marketing. Here are some initial reasons: Video marketing works – plain and simple. Video display ads have been found to earn 480% more clickthroughs...