StraightUpSocial News Links for 3/10/2008
Lots of good information for companies looking to establish a presence in the popular social network, Facebook.
To quote the author, "It is essential that brands attempting to foray into the social networking space understand that the key demographic is fickle, there is no guarantee of success, and best practices are at times nebulous and highly dependent on the individual brand and project goals."
Paramount Pictures attempts to avoid one of the Facebook faux pas mentioned above, by creating an application that lets Facebook users send movie clips to other Facebookers. Useful? Not really. But it could be fun.
According to TechCrunch, a TechStars startup called Socialthing!, "makes it even easier to get an overview of what your friends are doing on the web."
Up Next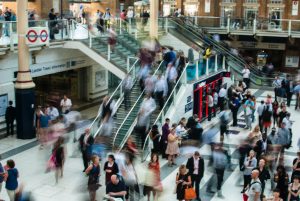 When you've worked in marketing for a couple of decades, you've surfed hundreds of waves of change in digital marketing. Through it all, these have been the top digital marketing FAQs we hear at Oneupweb. Cruise our answers to these marketing questions, and feel free to ask us something directly. Who should I be marketing...