StraightUpSocial News Links for 3/10/2008
Lots of good information for companies looking to establish a presence in the popular social network, Facebook.
To quote the author, "It is essential that brands attempting to foray into the social networking space understand that the key demographic is fickle, there is no guarantee of success, and best practices are at times nebulous and highly dependent on the individual brand and project goals."
Paramount Pictures attempts to avoid one of the Facebook faux pas mentioned above, by creating an application that lets Facebook users send movie clips to other Facebookers. Useful? Not really. But it could be fun.
According to TechCrunch, a TechStars startup called Socialthing!, "makes it even easier to get an overview of what your friends are doing on the web."
Up Next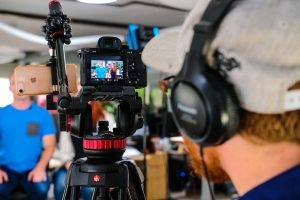 With so many avenues to market your business, determining which will garner the most ROI can be overwhelming. As you're debating where to allocate your marketing spend, do not overlook video marketing. Here are some initial reasons: Video marketing works – plain and simple. Video display ads have been found to earn 480% more clickthroughs...