StraightUpSocial News Links for 6/26/2008
"Social search is the future," writes Muhammad Saleem, who shares his thoughts on ReadWriteWeb about the possibilities of social search and what social news sites should be doing now to move in this direction.
Mark Glaser at MediaShift asks the question that's on many online marketers minds – and he has already received quite a few answers.
Don't Listen To Me, Listen To Vint Cert – Can You Handle His Truth?
Paul Colligan sums up Vint Cerf's recent remarks that downloading of online video content will surpass streaming content.
Up Next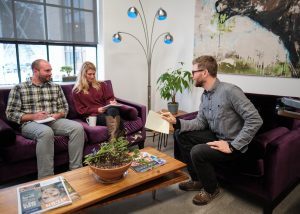 A Gartner CMO survey found that publicly traded companies spend about 11% of total revenue on marketing, and as much as 75% of that marketing budget goes to digital. However, average marketing budget is influenced by industry, audience, cash flow and more. Alas, there's no magic marketing budget based on percentage of revenue or sales. But you...