StraightUpSocial News Links for 6/18/2008
comScore releases April 2008 data from its Video Metrix service, which reveals that 71% of the total U.S. Internet audience viewed videos online, with Google's YouTube holding the largest audience share.
5 Most Addictive Social Media Sites
Brian Wallace at Collective Thoughts tallies his top 5 list of most addictive social sites and explains why they made the list.
Adam Ostrow reviews the public launch of Fav.or.it, a new RSS based news aggregator/reader service.
Up Next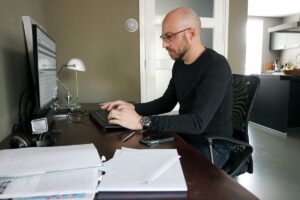 Blogs are an incredible tool for building brand awareness and even driving sales. The best way to get long-term benefits from your business's blog posts is to prioritize SEO and thorough topic planning. Here are the basics and the detailed logistics to know.   The Basics 1. Choose effective topics. Successful content marketing requires creating...