StraightUpSocial News Links for 7/01/2008
Kevin Rose at Digg announces the launch of Digg's recommendation-based engine, which will be available to a sampling of users and is expected to roll out site-wide in the near future.
Bret Taylor at the FriendFeed Blog announces the availability of a "specialized iPhone interface" with font sizes, graphics and forms specifically designed for the iPhone.
Surya Yalamanchili at the LinkedIn Blog has details on the social network's collaboration with CommonCraft to release a video to help explain the basics of LinkedIn.
Up Next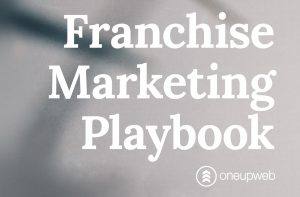 July 15, 2020: We updated the Franchise Marketing Playbook with relevant information for marketing during COVID-19. Get the updated Franchise Marketing Playbook now: Franchise marketing starts at the top. As a franchisor, it's up to you to set the tone for your corporate brand and help franchisees find ways to translate that tone for local...