StraightUpSocial News Links for 7/22/2008
Mark Slee at The Facebook Blog introduces us to some changes with Facebook's overall design, including updates to the Wall and a new tabbed profile.
Scott Roberts at the LinkedIn Blog announces a partnership with the New York Times, which allows LinkedIn members to receive targeted headlines, in addition to easier sharing of NYT articles within a user's LinkedIn network.
James Lewin at Podcasting News shares NBC's recent announcement that it will begin posting Internet videos as a training ground for new Late Night show hosts.
Up Next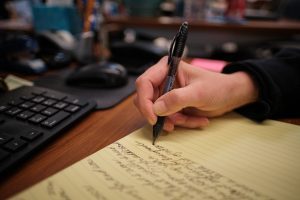 As content creators, we're continuously building content (for our agency and for our clients) to best meet the needs of potential and existing customers. While meeting those needs is important to us, the ultimate goal of content creation is always to drive leads and sales. Gated content is a valuable part of many marketing strategies,...