StraightUpSocial News Links for 7/24/2008
Kevin Rose at Digg shares more details about Facebook Connect, which allows Facebook users to submit content to Digg using their Facebook logins, in addition to displaying diggs in their Facebook mini-feeds.
James Lewin at Podcasting News points out that Google has publicly opened Knol, a Wikipedia-like service, which offers its authors revenue incentives via Google AdSense.
Shel Israel at Global Neighbourhoods shares his thoughts on how and why Twitter is becoming his "personal search tool."
Up Next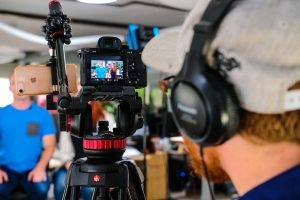 With so many avenues to market your business, determining which will garner the most ROI can be overwhelming. As you're debating where to allocate your marketing spend, do not overlook video marketing. Here are some initial reasons: Video marketing works – plain and simple. Video display ads have been found to earn 480% more clickthroughs...