StraightUpSocial News Links for 8/08/2008
Researchers Warn of Social Networking Scams
Brian Krebs at the Washington Post reports from the Black Hat security conference on the dangers of social networking sites, which include NOT claiming your social space.
Max Kelly, Head of Security at Facebook, blogs in response to a recent worm attack on Facebook users.
Rae Hoffman of Sugarrae shares her experiences of promoting a "non big brand" via Twitter, complete from the "fumbled beginning" to the results to-date on the brand's success.
Up Next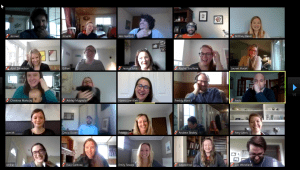 Building Remote Company Culture We've been working from home for … approximately 3,781 days. Just kidding. Obviously, our marketing agency is blessed to be able to continue working remotely, providing services to our clients and staying healthy all the while. Even before 2020 threw us a curveball, we had a flexible work-from-home policy and a...