StraightUpSocial News Links for 8/13/2008
Steven Snell at Traffikd shares his thoughts on why investing your time in social media endeavors is worth it.
Adam Ostrow at Mashable reviews recent changes at Disqus, which include the release of an SEO-friendlier WordPress plugin designed to make comments via Disqus more beneficial to the blog author.
Jesse Stay lends a few words of wisdom to louisgray.com about the technology behind Identi.ca, the open source microblogging platform that allows users to develop a "group Twitter."
Up Next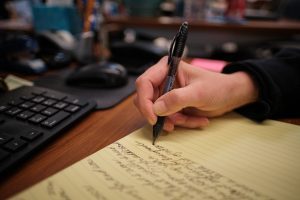 As content creators, we're continuously building content (for our agency and for our clients) to best meet the needs of potential and existing customers. While meeting those needs is important to us, the ultimate goal of content creation is always to drive leads and sales. Gated content is a valuable part of many marketing strategies,...