StraightUpSocial News Links for 8/22/2008
Michael Arrington at TechCrunch weighs in on how MySpace has integrated music marketing into its platform, which Arrington believes has been a key factor in the network's popularity lead over Facebook.
Christopher S. Penn shares his insight on the progression of podcasting as a viable platform for new media. Penn points out some of the advantages and disadvantages of podcasting, in addition to a common mistake made among content producers: media is not marketing.
Aseem Kishore at DailyBlogTips shares advice on factors to consider before starting up a second (or even third) blog.
Up Next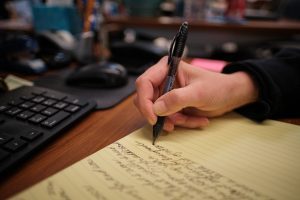 As content creators, we're continuously building content (for our agency and for our clients) to best meet the needs of potential and existing customers. While meeting those needs is important to us, the ultimate goal of content creation is always to drive leads and sales. Gated content is a valuable part of many marketing strategies,...