StraightUpSocial News Links for 8/29/2008
Michael Arrington of TechCrunch reports that Yahoo! is closing the doors to its social networking site, Yahoo! Mash.
Ben Guthrie of the LinkedIn Blog shares the details on the social network's recent upgrades to LinkedIn Groups, including a group home page, discussion forums, and digest emails.
YouTube announces its new captioning feature, allowing users to add text captions to their uploaded videos.
Up Next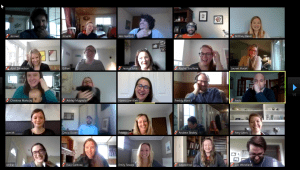 Building Remote Company Culture We've been working from home for … approximately 3,781 days. Just kidding. Obviously, our marketing agency is blessed to be able to continue working remotely, providing services to our clients and staying healthy all the while. Even before 2020 threw us a curveball, we had a flexible work-from-home policy and a...