StraightUpSocial News Links for 8/29/2008
Michael Arrington of TechCrunch reports that Yahoo! is closing the doors to its social networking site, Yahoo! Mash.
Ben Guthrie of the LinkedIn Blog shares the details on the social network's recent upgrades to LinkedIn Groups, including a group home page, discussion forums, and digest emails.
YouTube announces its new captioning feature, allowing users to add text captions to their uploaded videos.
Up Next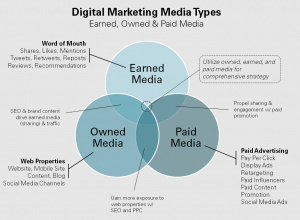 In order to generate quality website traffic and efficient ROI for your business, you already know you need content that's compelling and useful to your target audience. But website content creation is not enough. A great strategy combines different types of media for optimal performance. Let's talk about earned media vs. paid media vs. owned...