StraightUpSocial News Links for 9/02/2008
Stan Schroeder at Mashable tells us that Google Apps now offers a simple video sharing solution for small businesses.
James Lewin at Podcasting News shares the results of a recent Pew Internet study showing increases in podcast audience numbers.
Caroline McCarthy at CNet News has the details on a recent Twitter-esque upgrade to Blogger that allows bloggers to display their followers, in addition to tracking updates on other Blogger-hosted blogs.
Up Next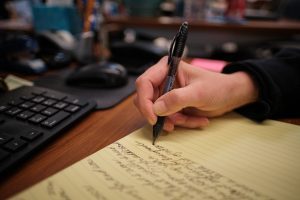 As content creators, we're continuously building content (for our agency and for our clients) to best meet the needs of potential and existing customers. While meeting those needs is important to us, the ultimate goal of content creation is always to drive leads and sales. Gated content is a valuable part of many marketing strategies,...