StraightUpSocial News Links for 9/08/2008
Shel Israel chronicles the first for-revenue business efforts on Twitter, and how other businesses are "learning to listen."
Larry Shaughnessy at CNN has an update on A-Space, a social network for the U.S. government's intelligence agencies, which officially launches later this month. The social network is definitely moving forward at a governmental pace, since we reported on A-Space over a year ago.
Liz Gannes at NewTeeVee reviews Joost's move to a browser plug-in with enhanced social features.
Up Next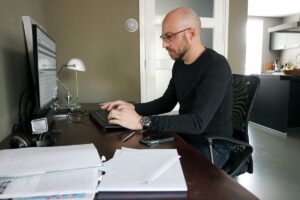 Blogs are an incredible tool for building brand awareness and even driving sales. The best way to get long-term benefits from your business's blog posts is to prioritize SEO and thorough topic planning. Here are the basics and the detailed logistics to know.   The Basics 1. Choose effective topics. Successful content marketing requires creating...