StraightUpSocial News Links for 9/10/2008
Chris Sherman at Search Engine Land shares his enthusiasm for an upcoming video search service called VideoSurf.
Jeremiah Owyang provides a useful list of microblogging tools to meet the needs of enterprise users.
Ben Parr at Mashable explains the new partnership between SplashCast and Clearspring, and their plans to create a social network-based advertising platform.
Up Next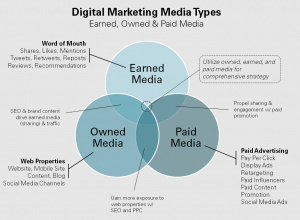 In order to generate quality website traffic and efficient ROI for your business, you already know you need content that's compelling and useful to your target audience. But website content creation is not enough. A great strategy combines different types of media for optimal performance. Let's talk about earned media vs. paid media vs. owned...