StraightUpSocial News Links for 9/15/2008
Erick Schonfeld at TechCrunch reports that LinkedIn plans to launch its own ad network today. The network is a partnership between LinkedIn and Collective Media, allowing other partner sites to deliver targeted advertising to LinkedIn users when they visit those sites.
Louis Gray shares stats on Twitter's increasing user base, and lends insight into why Twitter has become "synonymous with the concept of microblogging."
Joe Kraus, Director of Product Management at Google, speculates on how the web (and Google) will become more social in the next 10 years.
Up Next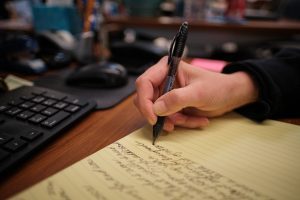 As content creators, we're continuously building content (for our agency and for our clients) to best meet the needs of potential and existing customers. While meeting those needs is important to us, the ultimate goal of content creation is always to drive leads and sales. Gated content is a valuable part of many marketing strategies,...