StraightUpSocial News Links for 9/17/2008
Jack Dorsey, co-founder and CEO of Twitter, speaks with Patrick Phillips at I Want Media about the rising popularity of microblogging.
Chris Winfield at Search Engine Land offers some ideas for using social media to enhance your public relations efforts.
James Lewin at Podcasting News reports on recent traffic data showing blinkx, a video search site, to be one of the fastest growing video sites in the U.S.
Up Next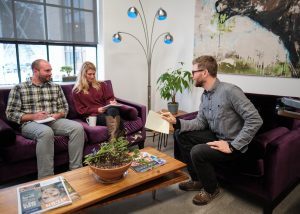 A Gartner CMO survey found that publicly traded companies spend about 11% of total revenue on marketing, and as much as 75% of that marketing budget goes to digital. However, average marketing budget is influenced by industry, audience, cash flow and more. Alas, there's no magic marketing budget based on percentage of revenue or sales. But you...