StraightUpSocial News Links for 9/19/2008
Michael Arrington at TechCrunch reports on Facebook's (and others) tribute to International Talk Like a Pirate Day, and asks who else is flying the Jolly Roger on this fine day. Aye! We be.
James Lewin at Podcasting News shares blogging tips straight from the Martha Stewart Show.
Josh Lowensohn at CNet's Webware blog reviews FriendFeed's redesign, which rolled out to all users yesterday.
Up Next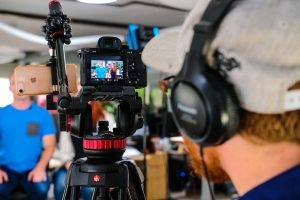 With so many avenues to market your business, determining which will garner the most ROI can be overwhelming. As you're debating where to allocate your marketing spend, do not overlook video marketing. Here are some initial reasons: Video marketing works – plain and simple. Video display ads have been found to earn 480% more clickthroughs...