StraightUpSocial News Links for 10/06/2008
Michael Arrington at TechCrunch previews the upcoming version of Alert Thingy, which will reportedly support Digg, YouTube, Facebook, Jaiku, Pownce and Tumblr.
Stan Schroeder at Mashable shares some complaints about bugs with Facebook's new Live Feed and Chat features.
David Chartier at Ars Technica reviews National Public Radio's push into the social network space with NPR Community.
Up Next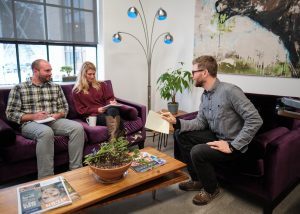 A Gartner CMO survey found that publicly traded companies spend about 11% of total revenue on marketing, and as much as 75% of that marketing budget goes to digital. However, average marketing budget is influenced by industry, audience, cash flow and more. Alas, there's no magic marketing budget based on percentage of revenue or sales. But you...