StraightUpSocial News Links for 10/10/2008
Frederic Lardinois at ReadWriteWeb catches up with Mixx, the social news site that celebrated its one year anniversary yesterday, which continues to grow in popularity.
Daniel Burka at Digg announces the closing of Digg's podcasts section – with podcast content getting a new home in the video site section – and the retirement of Digg Spy.
James Lewin at Podcasting News showcases Russian President Dmitry Medvedev's video blog, which the president started earlier this week.
Up Next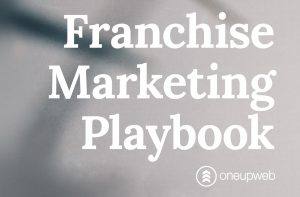 July 15, 2020: We updated the Franchise Marketing Playbook with relevant information for marketing during COVID-19. Get the updated Franchise Marketing Playbook now: Franchise marketing starts at the top. As a franchisor, it's up to you to set the tone for your corporate brand and help franchisees find ways to translate that tone for local...