StraightUpSocial News Links for 3/13/2008
BusinessWeek reports that AOL has purchased social networking site Bebo for $850 million.
TiVo strikes a deal with Google, which essentially creates a YouTube channel on TiVos (similar to Apple TV) – no word on whether Google will be able to run ads on the channel and the article speculates whether the deal will give YouTube incentive to improve its video quality.
"Disney has sold 4 million movies and 40 to 50 million videos through iTunes since signing up in 2006" – as TechCrunch notes, what equates to a drop in the bucket for Disney also shows that people are more than willing to pay for movies versus illegally downloading them, which would be the alternative if Disney did not offer its movies via iTunes
Up Next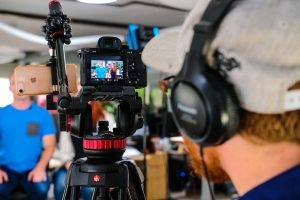 With so many avenues to market your business, determining which will garner the most ROI can be overwhelming. As you're debating where to allocate your marketing spend, do not overlook video marketing. Here are some initial reasons: Video marketing works – plain and simple. Video display ads have been found to earn 480% more clickthroughs...