StraightUpSocial News Links for 10/13/2008
Jessica Guynn at the Los Angeles Times previews MySpace MyAds, the social network's new advertising program that "lets small businesses and individuals create ads tailored to the personal information on its users' age, gender, location and interests."
Richard MacManus at ReadWriteWeb shares the details of a new Forrester Research report that predicts falling prices in the near future for enterprise web apps, such as blogging software and wikis. The report also predicts that demand for these and similar products will continue to rise.
James Lewin at Podcasting News shows us how to easily change the code for a YouTube embedded video so that the video starts playing exactly where you want it to.
Up Next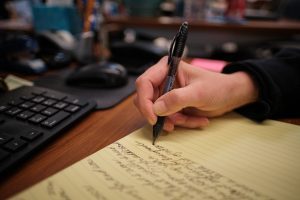 As content creators, we're continuously building content (for our agency and for our clients) to best meet the needs of potential and existing customers. While meeting those needs is important to us, the ultimate goal of content creation is always to drive leads and sales. Gated content is a valuable part of many marketing strategies,...