StraightUpSocial News Links for 10/22/2008
Adam Ostrow at Mashable lets us know that FriendFeed users can now include their Facebook updates, in addition to their activities on Joost, Backtype, Twine, and Wakoopa.
Dwight Silverman at the Houston Chronicle's TechBlog weighs in on a recent Wired article (written by a gossip blogger) calling for bloggers to "pull the plug."
Stephanie Condon at CNET News shares the details of a recent request from the Electronic Frontier Foundation, the American Civil Liberties Union, and American University's Center for Social Media asking CBS, CBN, Fox and NBC to stop sending takedown notices to YouTube over the use of news clips in election videos.
Up Next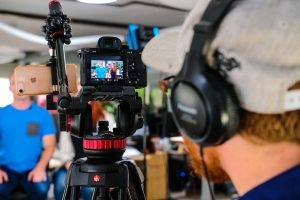 With so many avenues to market your business, determining which will garner the most ROI can be overwhelming. As you're debating where to allocate your marketing spend, do not overlook video marketing. Here are some initial reasons: Video marketing works – plain and simple. Video display ads have been found to earn 480% more clickthroughs...