StraightUpSocial News Links for 11/12/2008
Tricia Duryee at mocoNews.net tells us about Facebook's recent announcement that it's "beefing up its mobile team and making improvements" in response to the 15 million people who are now accessing the social network via their mobile phones.
Michael Arrington at TechCrunch points out that Loopt, a social mapping application for mobiles, is beating out mobile apps from both Facebook and MySpace in number of downloads to iPhones.
Let's keep the social mobile train rolling with Marguerite Reardon at CNET News, who has the details on a partnership between Verizon Wireless and Walt Disney Parks and Resorts, which will provide a mobile app with numerous, useful features for Disney vacationers.
Up Next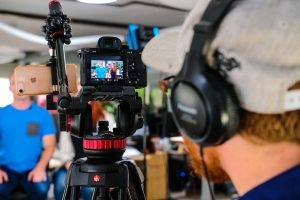 With so many avenues to market your business, determining which will garner the most ROI can be overwhelming. As you're debating where to allocate your marketing spend, do not overlook video marketing. Here are some initial reasons: Video marketing works – plain and simple. Video display ads have been found to earn 480% more clickthroughs...