StraightUpSocial News Links for 11/21/2008
Douglas MacMillan at BusinessWeek investigates how social networking sites such as Facebook and LinkedIn are combating online scams artists.
Tamar Lewin at The New York Times shares the details of a recent study showing that teenagers who participate in social networks online are learning valuable life skills.
Justin Smith at Inside Facebook tells us that Facebook has added a list of favorite Facebook pages to a user's public profile, which can be indexed by Google and therefore increase the link popularity of those "bookmarked" pages.
Up Next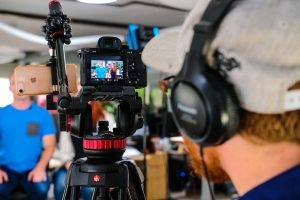 With so many avenues to market your business, determining which will garner the most ROI can be overwhelming. As you're debating where to allocate your marketing spend, do not overlook video marketing. Here are some initial reasons: Video marketing works – plain and simple. Video display ads have been found to earn 480% more clickthroughs...