StraightUpSocial News Links for 11/21/2008
Douglas MacMillan at BusinessWeek investigates how social networking sites such as Facebook and LinkedIn are combating online scams artists.
Tamar Lewin at The New York Times shares the details of a recent study showing that teenagers who participate in social networks online are learning valuable life skills.
Justin Smith at Inside Facebook tells us that Facebook has added a list of favorite Facebook pages to a user's public profile, which can be indexed by Google and therefore increase the link popularity of those "bookmarked" pages.
Up Next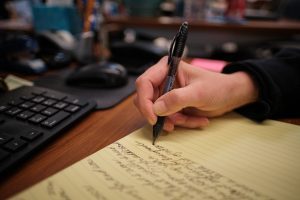 As content creators, we're continuously building content (for our agency and for our clients) to best meet the needs of potential and existing customers. While meeting those needs is important to us, the ultimate goal of content creation is always to drive leads and sales. Gated content is a valuable part of many marketing strategies,...