StraightUpSocial News Links for 12/10/2008
Kara Swisher at AllThingsDigital reviews today's scheduled upgrades to Bebo, an AOL-owned social networking site that is vying for attention from a U.S. audience.
Stan Schroeder at Mashable takes a closer look at TVLoop, originally a Facebook application for sharing TV episodes, which has launched its own website for sharing television via your favorite social network.
Stephen Hood at the delicious blog announces a mobile version (in beta) of the popular bookmarking service.
Up Next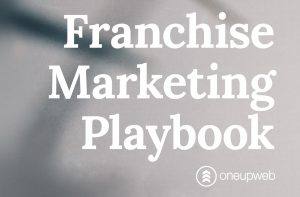 July 15, 2020: We updated the Franchise Marketing Playbook with relevant information for marketing during COVID-19. Get the updated Franchise Marketing Playbook now: Franchise marketing starts at the top. As a franchisor, it's up to you to set the tone for your corporate brand and help franchisees find ways to translate that tone for local...