StraightUpSocial News Links for 12/16/2008
Stephen Shankland at CNET News reviews recent updates to Yahoo Mail, My Yahoo, and Yahoo's media sites, which are the first wave of changes under the Yahoo Open Strategy.
James Lewin at Podcasting News shares the news that the word podcasting has been added to the Oxford English Dictionary.
Erick Schonfeld at TechCrunch takes a closer look at the YouTube viewing stats of President Bush's encounter with a couple of flying shoes.
Up Next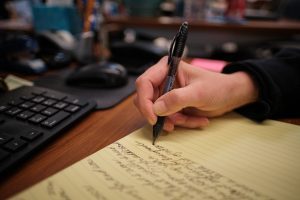 As content creators, we're continuously building content (for our agency and for our clients) to best meet the needs of potential and existing customers. While meeting those needs is important to us, the ultimate goal of content creation is always to drive leads and sales. Gated content is a valuable part of many marketing strategies,...