StraightUpSocial News Links for 12/16/2008
Stephen Shankland at CNET News reviews recent updates to Yahoo Mail, My Yahoo, and Yahoo's media sites, which are the first wave of changes under the Yahoo Open Strategy.
James Lewin at Podcasting News shares the news that the word podcasting has been added to the Oxford English Dictionary.
Erick Schonfeld at TechCrunch takes a closer look at the YouTube viewing stats of President Bush's encounter with a couple of flying shoes.
Up Next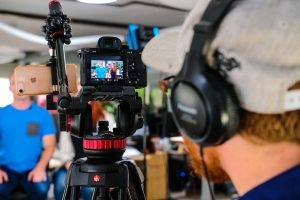 With so many avenues to market your business, determining which will garner the most ROI can be overwhelming. As you're debating where to allocate your marketing spend, do not overlook video marketing. Here are some initial reasons: Video marketing works – plain and simple. Video display ads have been found to earn 480% more clickthroughs...